Zeca/Italy Retractable Cable Reel - 3 Conductors (conductors Section = 2.5mm², 230V/110V, 20mtr+2mtr Coiled Cables)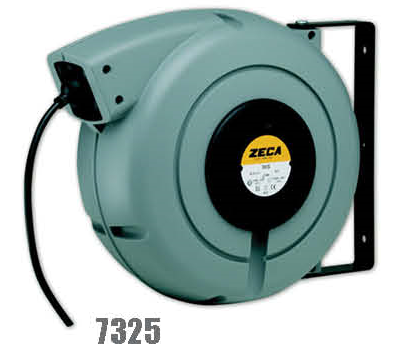 Product Details
REEL FEATURES:
Shock resistant plastic external case
Cable roller guide
Ratchet stop device every 50cm, cable reels are supplied with predisposition for cable-stop device off. It can be easily inserted.
Double earth contact
Collector insulating power 2.5KV
Slipring with brass rings and brushes
Protection degree IP42
Working temperature -5°C/+50°C
Delivered without cable at feeding side
Available both with PVC cable and rubber cable
Questions?
Please
log in
to post a comment