LOCTITE HENKEL NATURAL BLUE (24OZ)-82249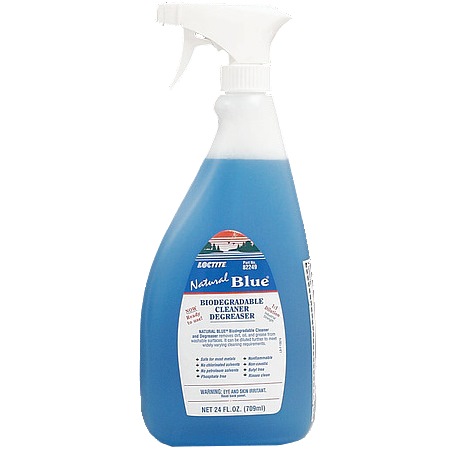 Product Details
Loctite ® Natural Blue ® Biodegradable Cleaner & Degreaser.
All purpose, industrial strength, concentrated cleaner and degreaser.
Can be economically diluted with water.
Natural Blue ® is formulated for wipe down, pressure spraying, and immersion cleaning processes, at room temperature or heated.
Pine-scented, non-flammable, and non-toxic.
Contains no ozone-depleting chemicals (ODCs).
CFIA approved.
Questions?
Please
log in
to post a comment