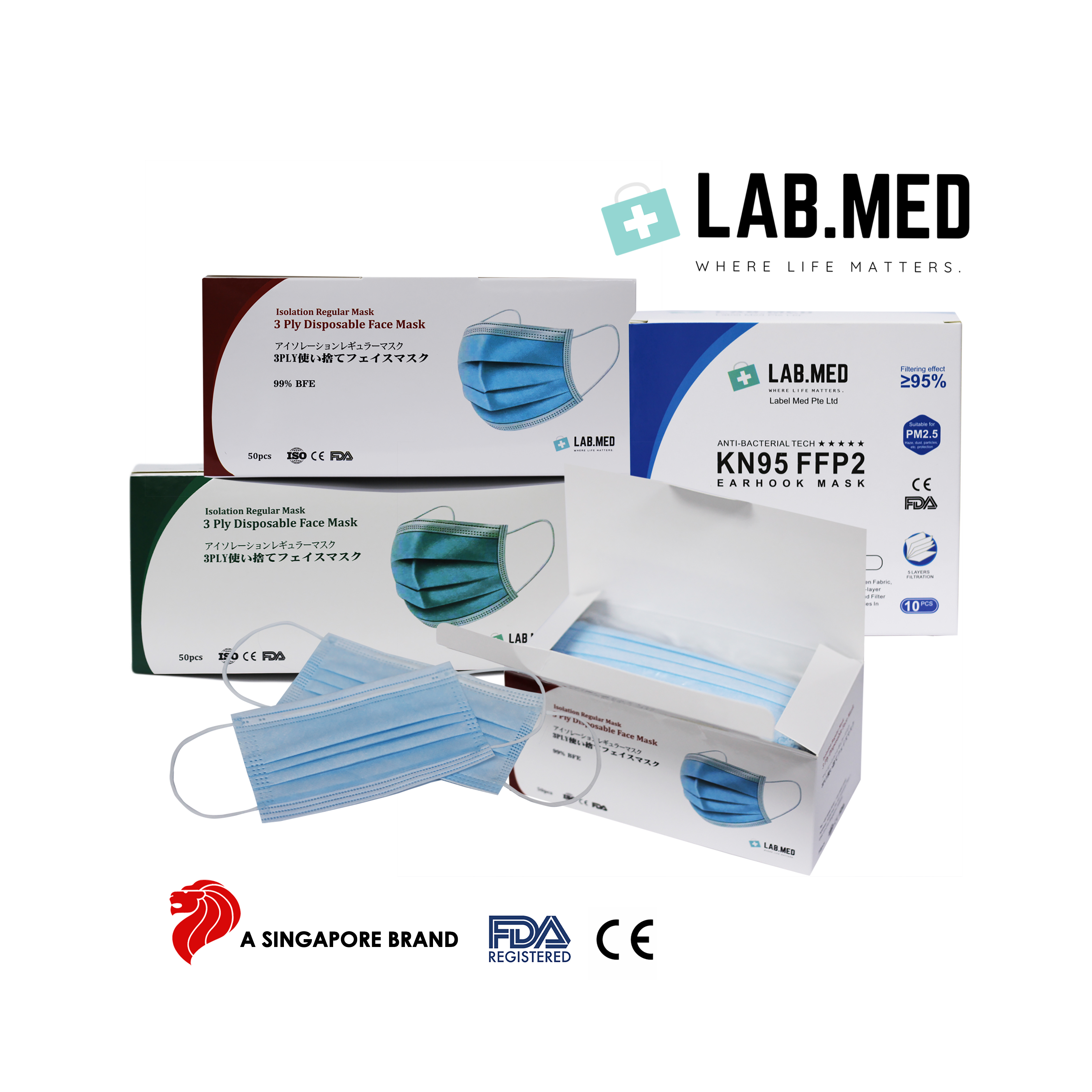 Lab Med, a Singapore brand created a line of affordable medical supplies. Lab Med 3 ply Disposable Face mask 99% provide an enhanced protection against dust, bacteria and infectious large-particle droplets transmitted through inhalation by close contact and generally travel only short distances from infected patients coughing or sneezing. With a BFE> 99%, PFE> 99%, our 3 ply mask are both CE certified and FDA registered. 
Pack Size: 50 pieces
Specifications: 
Ear-loop
BFE (Bacteria Filtration Effeciency) >99%, PFE (Particles Filtration Efficiency) >99%
CE certified & FDA registered
Fibre-glass
Skin-Friendly

Splash resistance
High Breathability
Excellent filtration 
The bendable nose rest bar helps to fix the mask and create tightness, covering the entire face.
Shelf Life: 3 years (Manufactured in Apr 2020)
Attention: 
Single-Use only. Not recommended to reuse. Discard after each use.  
Ensure both hands are clean before use. 
Adult-use only.
Keep out of reach of children. Stop using this product if skin irritation occurs. Do not reuse mask. This is not a respirator                       
Color and texture may varies due to different batch production. Dented box during courier delivery are not deemed as defects.