Hilti Dual Foil Pack 330ml RE500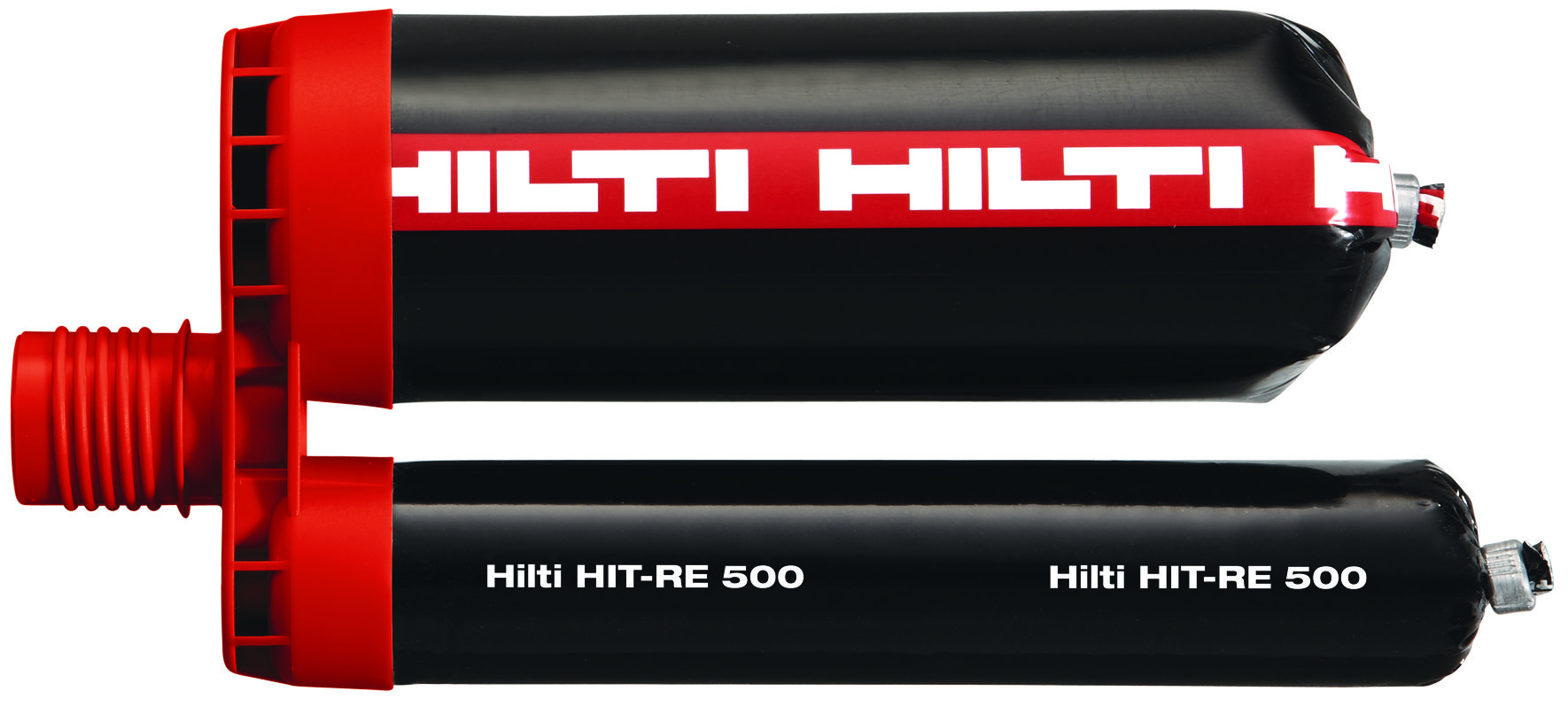 Product Details
Features
High performance and technical superiority as per international approvals.
Especially suitable for large-diameter elements and/or deep embedment depths.
No expansion forces in concrete allow secure fastenings even close to edges and/or with close spacing.
Unique foil packaging and compatible Hilti HIT injection system make handling extremely easy and minimize packaging disposal costs.
European Technical Approval covering automatic cleaning of holes drilled using TE-CD or TE-YD drill bits and Hilti vacuum cleaners.
Applications
Structural connections with post-installed rebar. (e.g. extension/connection to walls, slabs, stairs, columns, foundations, etc.)
Substitution of misplaced/missing rebars or couplers.
Anchoring structural steel connections. (e.g. steel columns, beams, etc.)
Structural renovation of buildings, bridges and other civil structures, retrofitting and re-strengthening of concrete members possible.
Anchoring in natural stone.
Technical Data
Material composition: Epoxy adhesive
Tested/approved for diamond drilling: Yes
PROFIS software: Yes
Storage and transportation temperature (max) - 25 °C
Base material condition: Dry, Submerged, Wet
Anchoring elements: HAS threaded rods, HIS-N internally-threaded inserts, HIT-V threaded rods, Other fasteners, Rebar
Questions?
Please
log in
to post a comment