Black and Decker 50 Pcs Drilling & Screwdriving Set A7066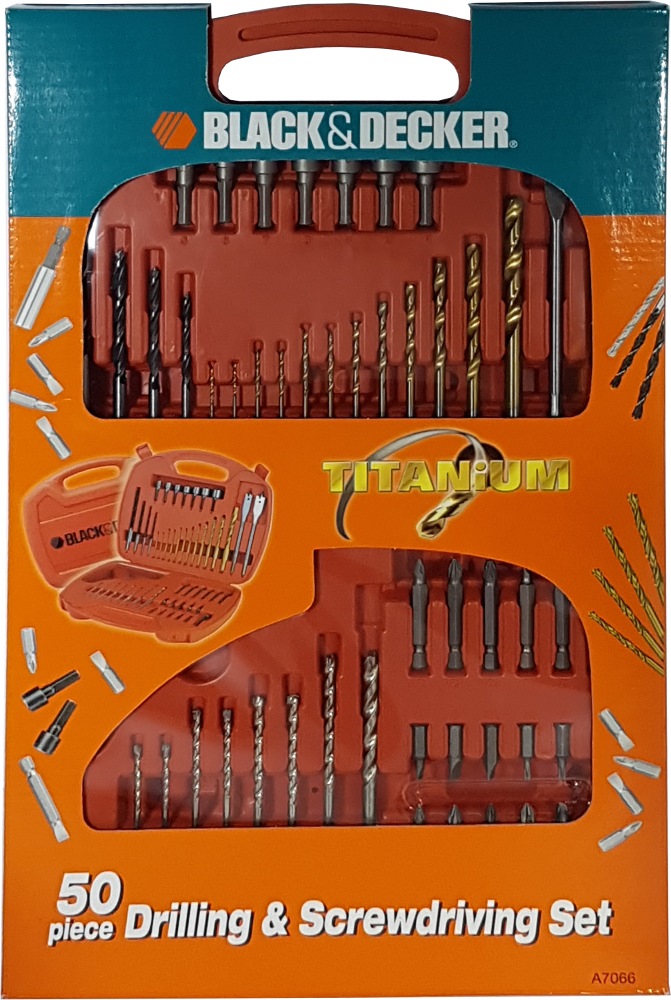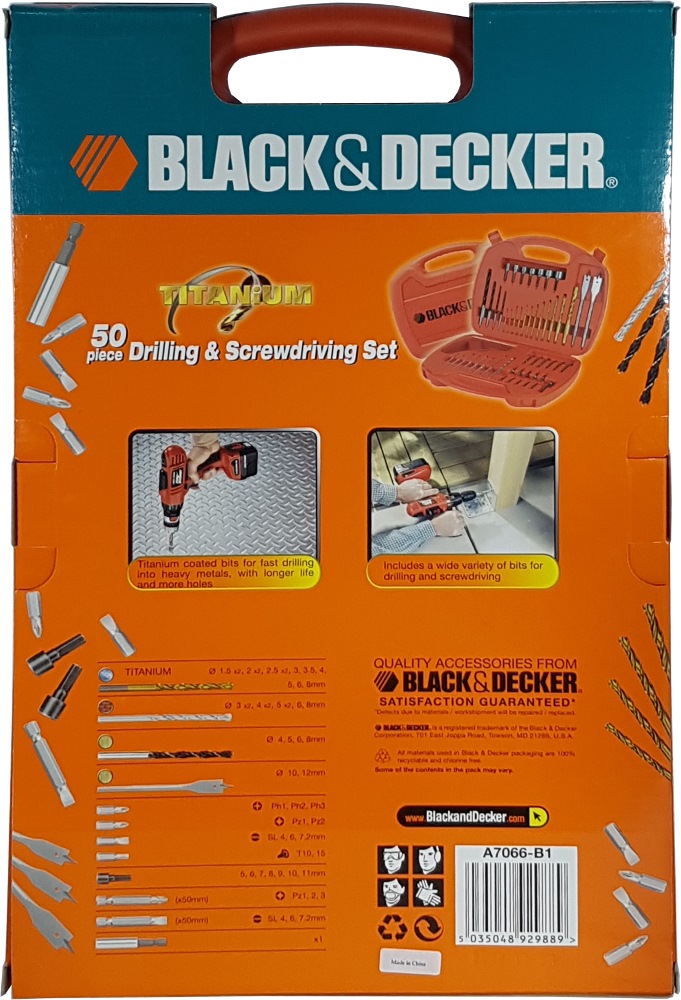 Product Details
A comprehensive selection of DIY accessories in a useful kit box with storage compartment.
Includes a selection of drill bits for use in wood, masonry and metal.
Titanium coated bits for fast drilling into heavy metals, with longer life and more holes.
Also, screwdriver bits, socket bits and a magnetic bit holder.
Questions?
Please
log in
to post a comment