AMOCAN Thick Dark Soya Sauce 100ML
Want to have a nice and glossy color for your braised meat dishes?
Looking for thick and concentrated thick dark soya sauce to mix with your favourite chicken rice?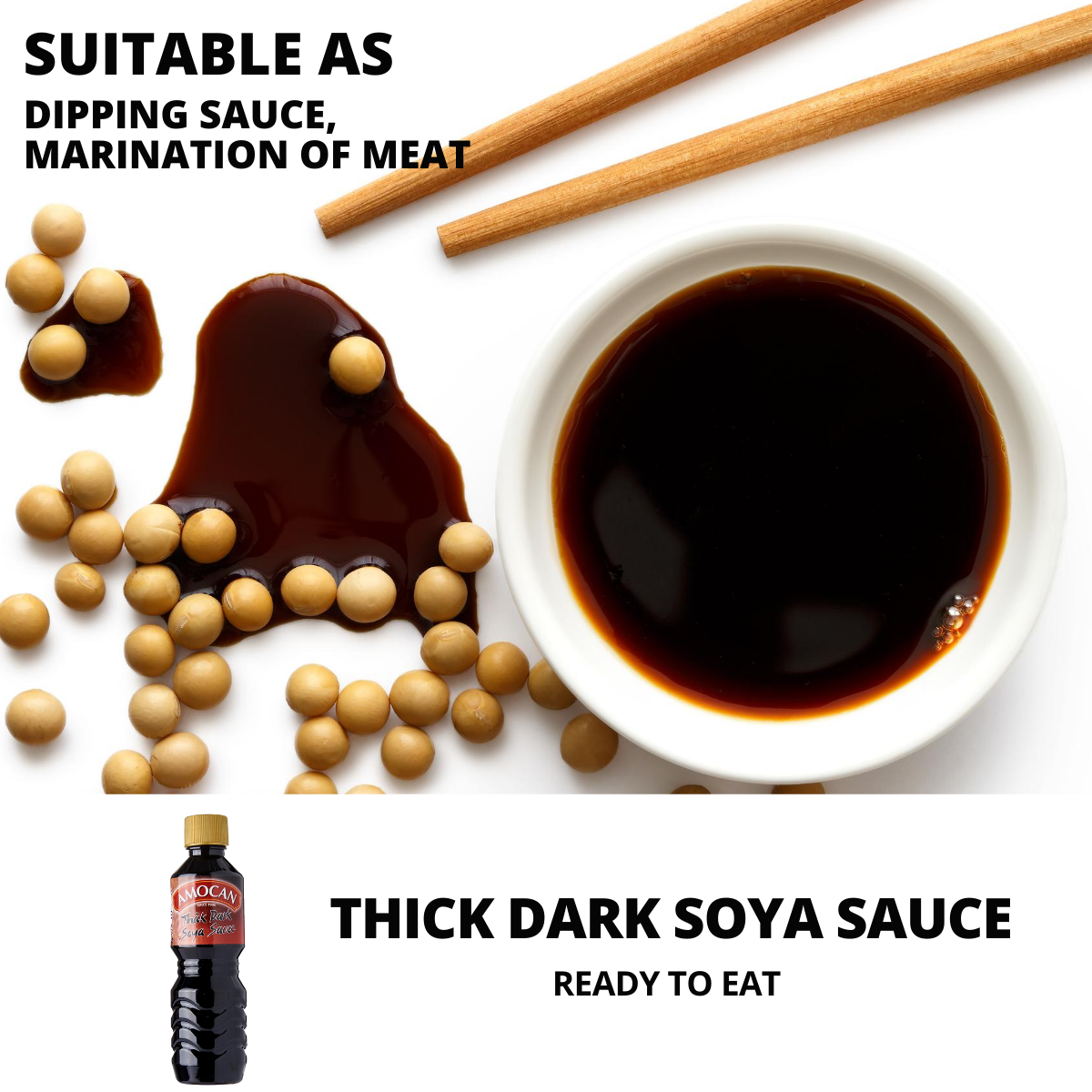 Ready to eat
Suitable as dipping sauce for chicken rice, meat from Bak Kut Teh. Also suitable for marination of braised meat.
INGREDIENTS: Extract of Soya Bean, Wheat, Flour, Salt, Sugar, Caramel & Sodium Benzoate
STORAGE DIRECTIONS: Store in dry place.
AMOCAN Brand Story
Amoy Canning has been proudly family-run for over 100 years. We are dedicated to
produce family recipes using the highest quality ingredients with home-cooked taste and goodness. Founded in Amoy (Xiamen) in China in 1908 by Ng Teng Guan, the company became popular for its home-made recipe of soy sauce and other sauces.
We soon grew to make a range of foods in convenient packaging. In 1951, our factory in Singapore started and produced curries which became local favourites. We still maintain many of our traditional recipes, while continuously creating new recipes for modern families. We hope your family enjoy our recipes as much as many generations of families have.