AMAZING GOOP II MAX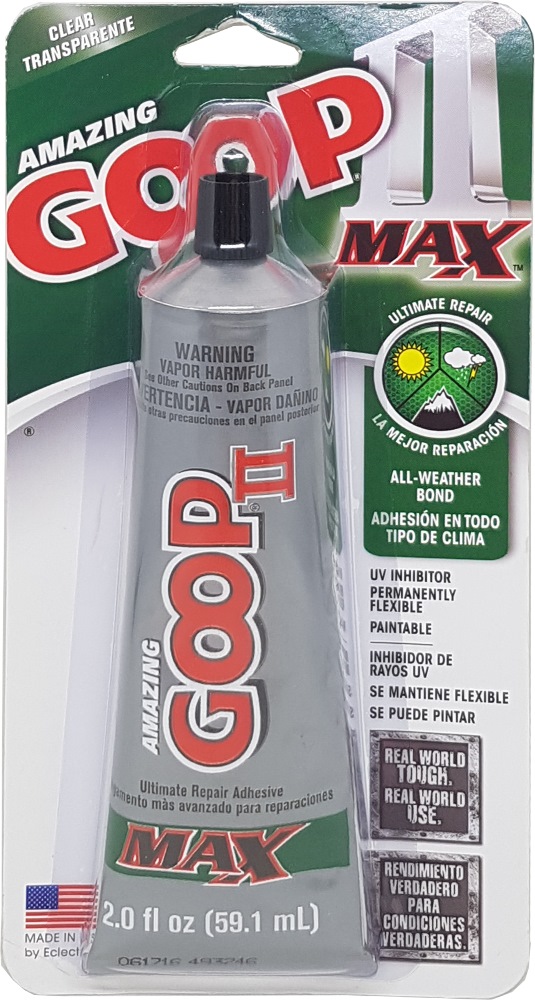 Product Details
AMAZING GOOP II MAX is the ultimate repair glue that permanently holds its bond and rmains flexible through all types of weather confitions, vibrations and uses.
Its formula contains UV inhibitors which allow it to withstand even the toughest of conditions outdoors.
The waterproof and paintable features help the product and your repair to remain perfect for REAL WORLD appplications!
Great for sporting equipment and any other outdoor application you can think of!
Use on virtually any material indoors or out!