Eversafe Abc Dry Powder Portable Fire Extinguisher EED-1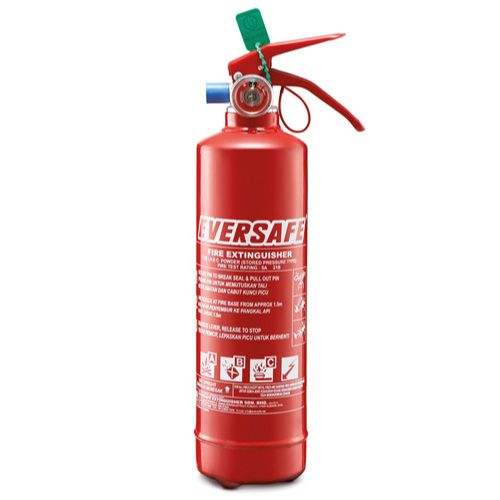 Product Details
Features:
Type: Stored Pressure Type
Extinguishant: Dry Powder
Capacity: 1.0 kg
Propellant: Nitrogen (N₂)
Valve: Controllable Chrome Plated Brass Valve with Pressure Indicator
Body Diameter: 80 mm
Overall Height: 326 mm
Approx. Full Weight: 1.9 kg
Working Temp. Range: - 20℃ to + 60℃
Working Pressure: 12 Bar @ 27℃
Test Pressure: 25 Bar
Burst Pressure: Exceeds 69 Bar
Approx. Discharge Range: 2 m
Approx. Discharge Time: 7 sec
Fire Rating: 5A:34B
Coating (Internal): Stoving Epoxy Primer
Paint Finishing: RAL 3000 Flame Red Polyester Powder Coating
Mounting: Plastic Vehicle Bracket
Manufactured & Certified to: SS EN3:2012
Price for per unit
Questions?
Please
log in
to post a comment