Lutron Electronic Enterprise Co., Ltd. is one of Taiwan's leading manufacturer of testing and measuring instruments. Their products range from anemometers to sound level meters. More than 80 countries in the world, including Singapore, have been importing products from them, making the company a force to be reckoned with.
The potential of research and development is a great belief that Lutron holds. The company invests a substantial amount on research and development, which is why they can consistently produce innovative products. The International Organization for Standardization also presented Lutron with the ISO 9001 certificate to recognise their consistent efforts in producing products that meets their customer's satisfaction.
In this blog article, we will be looking at three different types of products that Lutron has, namely the Lutron Anemometer LM-81AT, Lutron Digital Force Gauge FG5020, and Lutron Resistance Decade Box RBOX-408.
If you would like to measure the speed of the wind, you can use an anemometer. The LM-81AT Lutron Anemometer is a small and lightweight bone-shaped measuring device that measures the speed of wind. It's bone-shaped design allow users to handle it with only one hand. Also, it has a hand strap that provides prevent users from dropping the instrument when operating with one hand.  It not only measures the speed of wind but also  temperature as well. Despite its tiny size and shape, it can measure wind speeds from 0.4m/s to 30m/s. You can also display various units such as km/h, MPH, knots, and ft/min on the anemometer. In addition, the device can hold data and record the minimum and maximum units.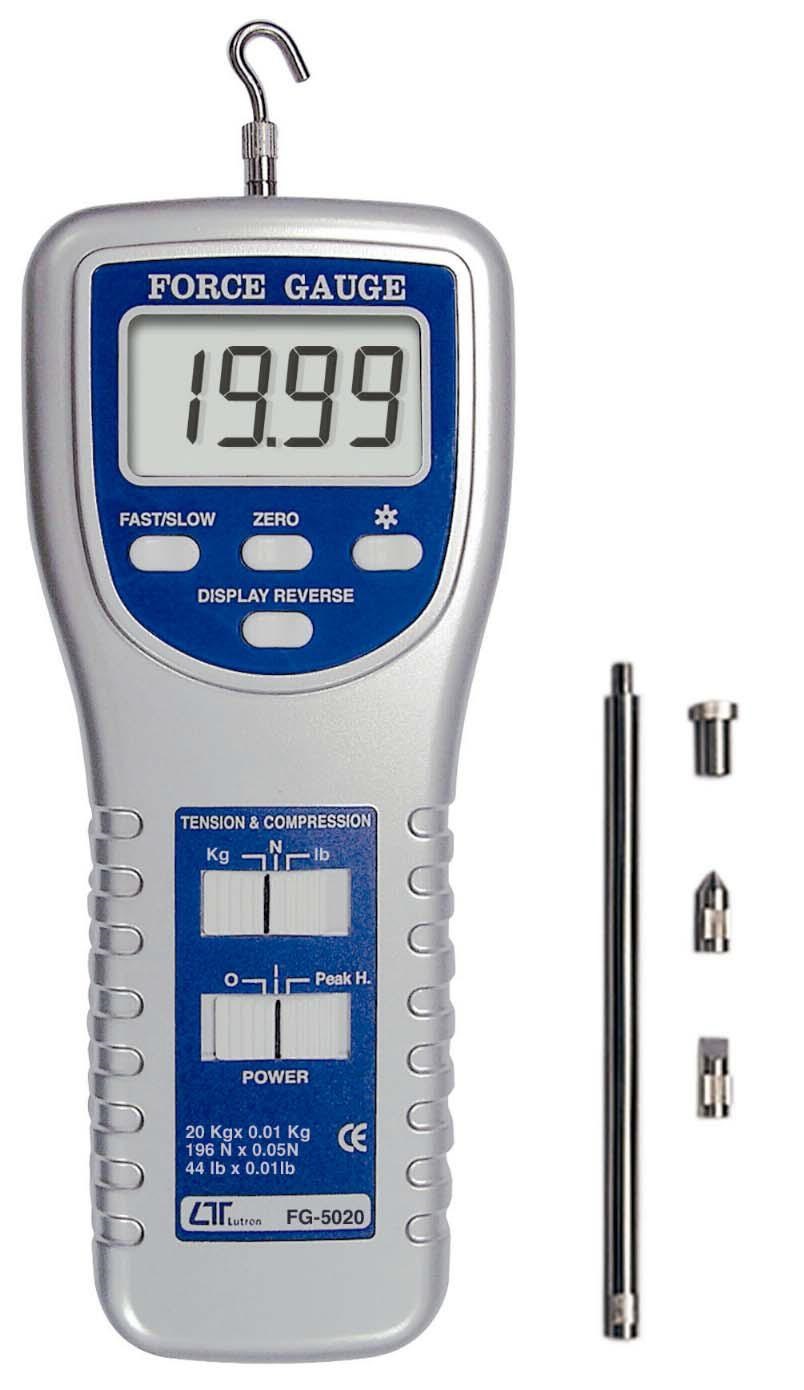 You can use a forge gauge if you would like to measure a force during a push or pull test. The Lutron Digital Force Gauge is an easy to use equipment that can hold up to 20kg. It also has the ability to tense or compress. The 4 digit LCD screen on the gauge has a backlight that can also show the peak hold and zero points. Purchasing the Lutron Digital Force Gauge FG5020 comes with a full line of accessories. This also includes a DC 9V adapter or DC 1.5V battery (UM-3, AA) x 6.
You can add or subtract the levels of resistance by using the slide switches on the box's panel, which also has seven decades of resistance. The box allows for resistance of up to 11,111,110 ohm, with a 1 ohm increment each time. Housed in a plastic case with rugged components, this resistance decade box is suitable for education, maintenance, production lines, and many more.
We hope that you have learnt a thing or two about Lutron and the types of products that they offer.
You can find and purchase the products mentioned in this blog post on Eezee's procurement platform.
Eezee, Singapore's first B2B platform, offers a secure marketplace for buyers and sellers of industrial hardware and supplies. With Eezee's help, you can compare the product offerings and listings using the fully integrated search engine. Please click here if you would like to know more about Eezee.
Please contact us here if you would like to be a seller on Eezee.
This article is was written in order to highlight our merchant and is not sponsored. Please do not hesitate to contact us here if you would like your company and/or your products to be featured.