A vacuum cleaner is the most important piece of cleaning equipment you can have in your arsenal. How do you choose the best vacuum cleaner for your home or office use?
In this article, our team teach you how you can choose the best vacuum cleaner so you can start sparking joy at home or at the workplace!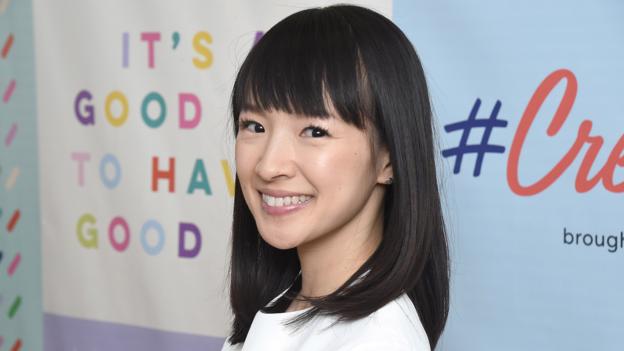 Before purchasing a vacuum cleaner, you should consider the following questions carefully:
Do you value convenience?
What's the type of flooring you are cleaning?
How much surface area are you cleaning?
Do you have limited storage space for your cleaning equipment?
Are you allergic to dust?
Eezee has a great selection of vacuum cleaners, mostly high-performing cleaning equipment for industrial and professional cleaning, that you can choose from on our website.
Types of Vacuum Cleaners
There are generally six types of vacuum cleaners in the market. Each type of vacuum cleaner is unique to their own design and function.
The Handheld
Handheld vacuum cleaners are generally lightweight and compact. It is the best kind of vacuum cleaner for cleaning a small area like at home or in a small office space. It's compact design makes it easy to reach and clean tight spaces. Compared to other kinds of vacuum cleaners, it is one of the most affordable.
However, you should not use a handheld vacuum cleaner for general floor maintenance because it will take a long time to keep the entire space clean.
The Upright Vacuum Cleaner
Upright vacuum cleaners are perhaps the most popular type of vacuum cleaners. They are versatile and strike a good balance between suction power and compactness. They work really well on both bare and carpeted floors and are easy to operate.
The Karcher Upright Vacuum is a high-performance, heavy-duty cleaner ideal for cleaning showrooms, hotels, hospitals and nursing homes. It is a prosumer equipment that is also suitable for household cleaning.
The Stick Vacuum Cleaner
Stick vacuum cleaners are considered to be the least powerful type of vacuum cleaners in terms of suction power. However, it the most affordable, compact and easy to store vacuum cleaners available in the market. They are usually cordless and can be easily operated to clean hardwood floors, rugs and for light carpet cleaning.
The Canister Vacuum Cleaner
Canister vacuum cleaners are a mix between the stick and the upright vacuum cleaners. They inherit the powerful suction power of upright vacuum cleaners and combines it with a slim frame that resembles the stick vacuum cleaners. A canister is attached to a long stick that is able to clean carpeted and bare floorings. With its multi-functional design, canister vacuum cleaners tend to be more expensive.
The Robot Vacuum Cleaner
Robot vacuum cleaners have been rapidly gaining in popularity for household cleaning . They can be remotely controlled and programmed to clean automatically. This type of vacuum cleaners are highly compact and portable. Meaning, they can easily access hard to reach places such as under your bed or sofa. Due to its convenience and technological advantage, the robot vacuum cleaners fetch a very high price too.
The Heavy-Duty Vacuum Cleaners
The heavy-duty vacuum cleaners are for the professionals dead serious about hygiene and cleanliness. They are dedicated to cleaning in hygiene-critical environments like kitchen, bathrooms, hospitals or nursing home. This type of vacuum cleaners are high-functioning and are equipped with suction power that puts the average household vacuum cleaner to shame.
The Karcher Steam Vacuum Cleaner uses a powerful wet and dry vacuum function to suck up dust and dirt. The pressurised steam released from this machine allows it to cut through grease, fat and dirt, and the vacuum instantly dries the area being cleaned.
Picking the best vacuum cleaner for your flooring
The type of flooring in your space is important to note when purchasing a vacuum cleaner. Is your home or office space carpeted or does it have lacquered flooring?
You need to consider which vacuum cleaner is best suited for the type of flooring you have.
Bare Floors
In general, canister vacuums tend to work better on bare floors. This is because they are less likely to disperse dust before sucking it up, ensuring a clean performance. Moreover, canister vacuums can also work on area rugs which make them extremely versatile. However, we do not recommend using upright vacuum cleaners on bare floors because it may scratch your smooth floorings.
Carpeted floor
If you have carpeted floorings, you do not need to worry about the vacuum cleaners damaging your floors. You should consider getting a vacuum cleaner with strong suction power to suck all the debris out of the carpet. Upright cleaners tend to work well with this type of flooring.
Bagged or Bagless Vacuum Cleaners?
There is a general consensus that both bagged and bagless vacuum cleaners get the job done (well). However, there are also tiny considerations that you will need to note when it comes to the cost and convenience of each type of vacuum cleaner.
Bagged Vacuum Cleaners
Bagged vacuum cleaners, like the name suggests, requires a bag in the vacuum cleaner to collect all the dust and debris. It is relatively simple and inexpensive to replace the vacuum bags. However, you may observe a decrease in performance as the bag starts filling up.
Bagged vacuum cleaners are considered to be more hygienic and recommended for people who suffer from allergies as they trap dirt and dust inside an air-tight bag. The bag also works as a great filter and is effective at trapping the collected debris.
Bagless Vacuum Cleaners
Bagless vacuum cleaners are generally easier to use, clean, and maintain. The bagless vacuum cleaners are more cost-efficient because you do not have to replace the bag every few months. It is also the environmentally friendly option.
In addition, the clear chamber attached to the vacuum cleaner makes it easy to know when to empty the vacuum. However, without a vacuum bag, you will be more exposed to dirt and debris especially when emptying the chamber. Therefore, if you suffer from allergies, we do not recommend purchasing a bagless vacuum cleaner.
---
If you are looking for a vacuum cleaner for office use, you can consider getting an instant quote from us for your purchase approval. It's as simple as clicking a button!
Related Post: