What's 3M?
Firstly, 3M is an American multinational conglomerate with its headquarters in Maplewood Minnesota. They are a global innovation company that has never stopped inventing. At 3M, they pride themselves in having made innovations that greatly improved the daily lives of many people around the world. In their own words, they have "made buildings safer, made driving at night easier, and made consumer electronics less harmful to the environment, less energy-intensive, and lighter."
The company was originally named the Minnesota Mining and Manufacturing Company, and for good reasons.
Where did the name come from?
Well, the name Minnesota Mining and Manufacturing came from the company's original activities. Formed in 1902, 3M set out to mine corundum for sale to companies that manufactured grinding wheels. But there were just no buyers for the product. The company had to make a quick change in strategy to start manufacturing grinding wheels themselves. It didn't matter that they didn't have experience in this line of business. Consequently, they failed. In a change of product, 3M began using the stones they mined on sandpaper. However, the streak of bad luck was to continue when 3M received news that the stones they mined were not corundum.
In fact, what they were mining was low-grade anorthosite which was of no use in the industry. They couldn't run away from the fact that they needed garnet for its sandpaper business. Two rival sandpaper companies controlled the only other two deposits in North America.Within no time, they began to import the mineral from Spain — a contract necessitated by desperation which would eventually go haywire. All these setbacks only served to redefine 3M's mettle as a business venture.
Crisis & Opportunity
Unknown to 3M, the garnet shipment was packed alongside olive oil. But how could 3M know this? Neither could they tell that the oil had indeed spilled onto the stones. It was only after they had used the stones to make sandpaper and sold it to their customers that they discovered the problem. Most of those who used their sandpaper complained that the abrasive couldn't hold in place on the sandpaper made by 3M. Sandpaper couldn't have been more useless. It remained a mystery until a worker discovered oil residue floating in a pail of water with a piece of discarded sandpaper. Had this discovery gone undetected, the company could easily have folded then.
3M was not about to throw in the towel and close shop. They made a quick decision to roast the mineral and burn out the oil before they could use it. It was after that when the company came up with its first successful product. Talk about having the nine lives of a cat, literally.
3M's Eventual Success
Thirsting for more success, 3M directors made the decision to invest in a small quality control and testing laboratory and also research new innovative products. In 1914 they developed the first successful product out of the laboratory known as "Three-M-ite". It was an abrasive and greatly flexible cloth, which was good for metal cutting. Within a very short time, they developed the world's first waterproof sandpaper. By 1916, 3M was a very profitable company with sales reaching $1 million for the first time. Those who know 3M today with its 55,000 products would hardly believe it has come so far.
What are the types of products by 3M?
3M has come up with a number of innovative products for different purposes. From their humble beginnings, they have been able to come up with safety, adhesive and abrasive products in different forms. These are the reasons why their products are superior from the rest in their respective categories. We take each category one-by-one.
3M safety products
3M prides itself in being the world's leader in protective and safety equipment. They are the best-known producers of products in traffic, eyewear, apparel, as well as home safety systems. Many of these products have come up due to the deliberate efforts made in research and quality control.
Traffic safety systems
3M has been in the business of making road transport safer for over 60 years now. They manufacture road safety products and also partner with municipal, federal, and ministry of transportation programs throughout the world. Furthermore, years of research have gone into ensuring that their products are durable, of high quality, and performance. They are also specialists in traffic signing, reflective road studs, road markings, vehicle safety markings, license plate sheeting, and license plate recognition.
Home safety and security
One of the products that stand out in the 3M line of safety products is the safety & security window systems. It is a micro-layered, tear-resistant film to enhance the protection of people, property, and possessions. If you are looking for ways to reduce the hazards of shattered glass due to natural disasters, perhaps this is the product for you. If ever there was a blast in your building, you will be saved from the injuries caused by shattered glass. In addition to the grills, this film provides additional protection against window-smashing burglars.
3M eye protection products.
There is an array of workers' safety products by 3M. They have superior-quality eyewear for optimal balance between design, protection, and comfort. If you are looking for safety spectacles and goggles 3M is the choice brand. There are a few features which make 3M eyewear the best. They include the following:
Aspherical lens ensures the irregular features of the human face are enhanced
Protection against accidental liquid droplets, splashes or sprays
Dust resistant ventilation for the protection of human eyes against unwanted particles
Resistant to the penetration and adhesion of molten metal
Soft material rotating tips holds your eyewear securely in place in all situations
multi-layered coating and scratch resistance
3M protective apparel
It is uncomfortable when you have to work all-day-long in your all-covering personal protection equipment (PPE). That's because it isn't easy finding the right level of protection while balancing the need for comfort. Don't think that you have run out of options. Because with 3M coveralls, you will get a complete set of protective suits, clothing, and apparel. There is no better way to protect workers against sprays, liquid splashes, and hazardous particles. Apart from long-lasting coveralls, you can also get disposable ones for short-term use. The apparel's breathable fabrics and comfortable features make for some of the best, must-have products in the PPE safety equipment industry.
3M adhesive products
One of the products that 3M pioneered after years of research was the masking tape and clear cellophane tape. Over the years, they have developed a number of great adhesive tape products. It is hard to think of another company that has an array of products in the adhesive tapes line. Perhaps the reason why 3M adhesive products stand out is due to the intricate technology they employ. Incredibly strong and easy-to-use, these tapes are made using a water base in which viscoelastic foam has been infused. The finished product is renowned for its flex, fit, strength, impact, and aesthetics. The number of applications to which you can put the 3M adhesive products to use is simply mind-boggling.
They include the following:
Structural adhesives
Masking Tapes
Medical tapes
Lens processing discs
Wire tape rolls
Mastic pads
Printable clear adhesive
3M Abrasive Products
Since the time when 3M manufactured its successful sandpaper, they have gone out of their way to make a number of abrasives using cutting edge technology. They aren't like the conventional abrasives by other manufacturers. 3M abrasive products work well for small-scale as well as large-scale industrial operations. One of the places you will find these products is on vehicle factory floors. They call what they offer in their products the "Science of the smooth." With it, they aim to help all cadres of manufacturers to save money and time at every stage of the process. Among their products are abrasive discs as well as abrasive paper.
Types of Abrasive Products
The following are some of the 3M abrasive products:
Abrasive belts are used in grinding, sanding, blending, deburring, polishing, and finishing. They are made with a combination of resin and several minerals. They can be used on metals, wood, and hard-to-grind surfaces.
Abrasive discs which 3M says they can make your tough jobs easier. If you are looking for a smooth paintable surface in only a few steps, you obviously need an abrasive disc. 3M abrasive disks are made to resist loading and to prolong their lives. You will get the best finishes no matter what application you are using them for.
Abrasive wheels which you need for light deburring, heavy grinding, and finishing. With 3M, you will get a product that meets your every need. You will find the wheels in the form of depressed center grinding wheels, super-abrasive wheels, coated abrasive flap wheels, and finishing wheels.
Hand pads provide a flexible and comfortable abrasive for blending, prep work, general purpose cleaning, and finishing without leaving the piece of work damaged. You will find them in a variety of grades, webs, and sizes.
Each of these products has a different application. You may use them in manufacturing and for developing safe and efficient processes. You can also use them to improve surfaces without leading to change in the shape or dimension of the piece of work.
10 bestselling 3M products and why they are better than the competition
As mentioned earlier, 3M has up to 55,000 products being sold all over the world. Most of these products serve specific needs and are thus irresistible. However, there are a number of 3M products which are better performers than the rest. Here are the top-ten: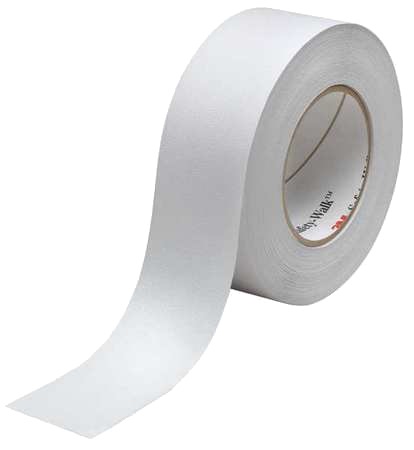 Are you looking for tape to use in wet or barefoot areas? This tape provides a vinyl surface that's fine textured, non-mineral, and slip resistant. It is a high-performance and water resistant acrylic adhesive that works well in wet conditions.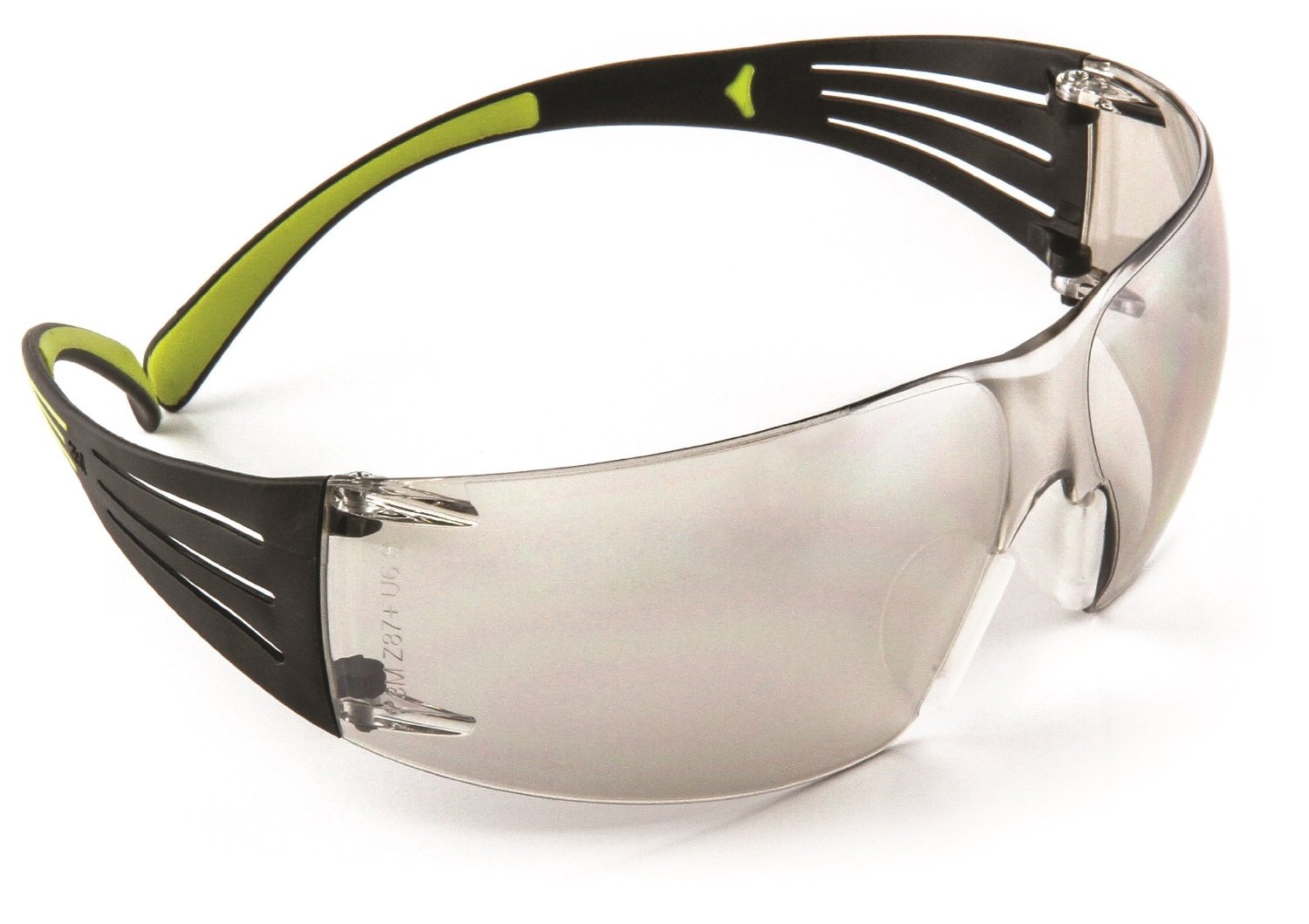 Here is a lightweight, comfortable, and durable eye protection which weighs less than 1 oz. It owes this to the padded temple touch-points and soft, adjustable nose pads. It's secure, fits snuggly in place without slippage even when the person is in motion.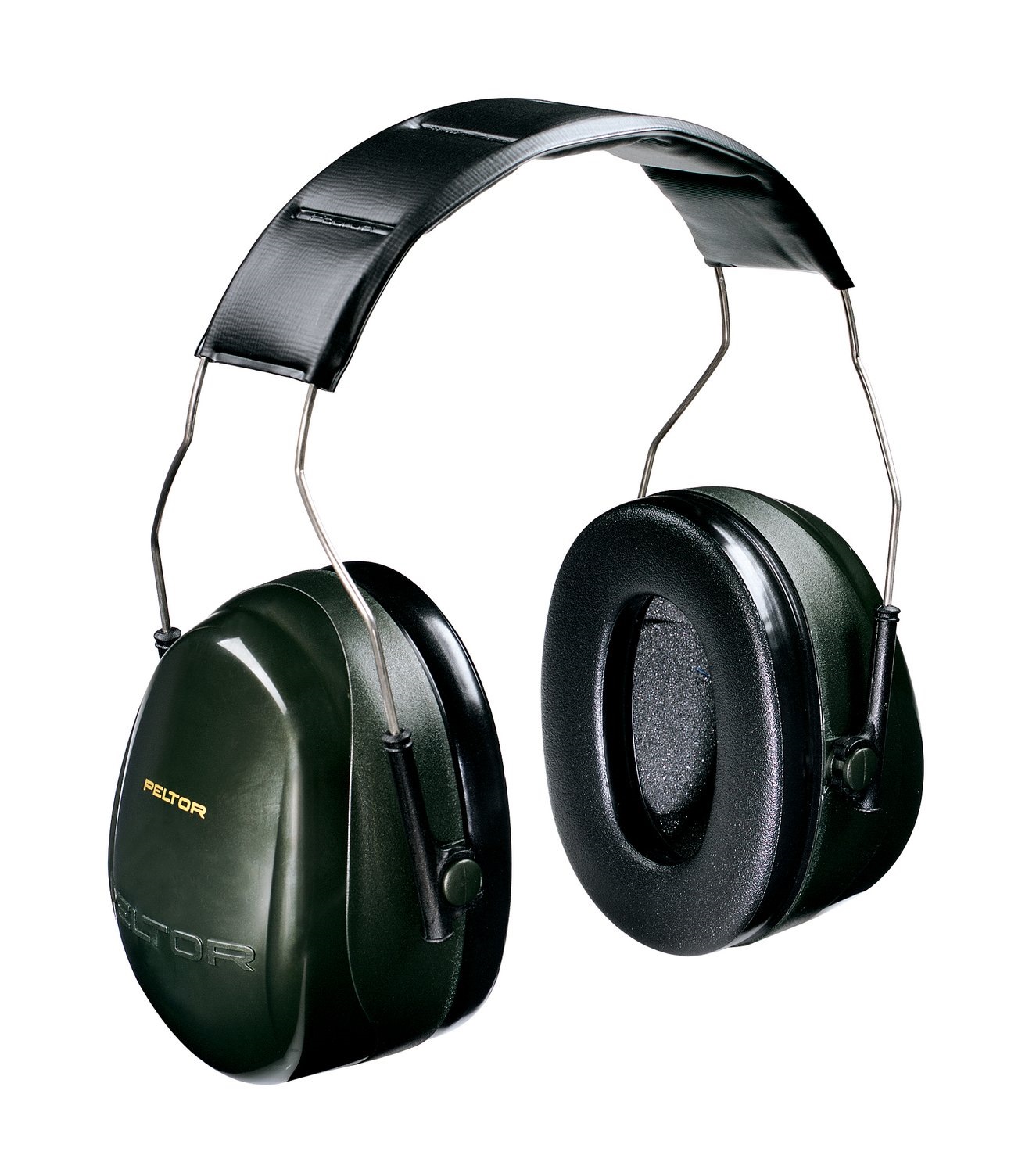 This safety earmuff is foldable and has two low mounting points for greater comfort. Wear it in a loud factory setting to protect your ears from loud sounds at high and low frequencies.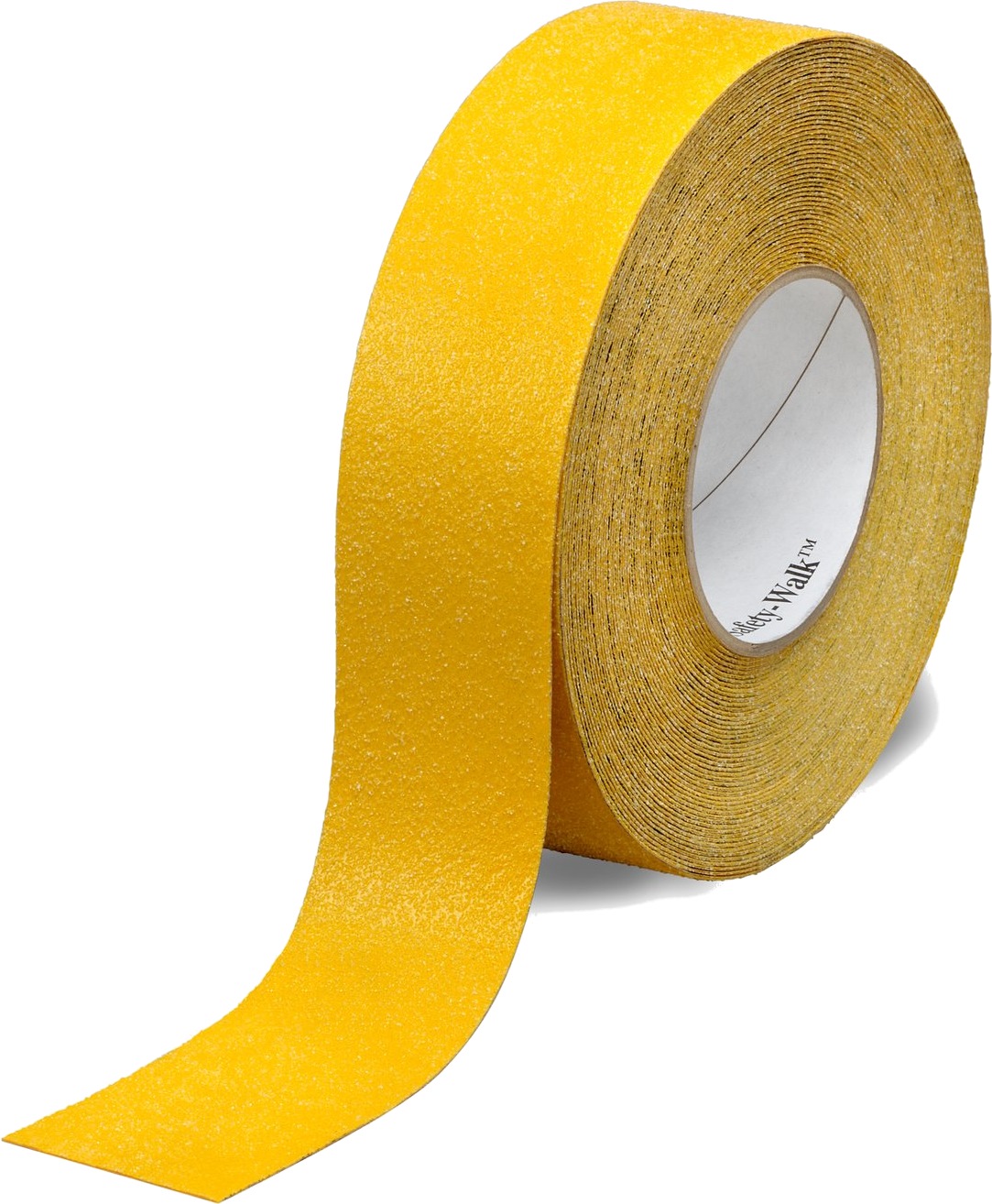 This is a mineral-coated and slip resistant material that's has a highly-durable surface. It features a low-profile design to prevent trip accidents.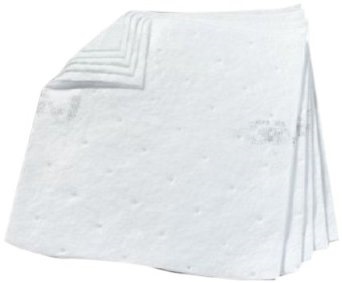 Do you want to eliminate traces of lint from your work? Use this high-capacity sorbent with a scrim on one side. You can quickly and conveniently spread it over and on the path of a spill because of its convenient size. Furthermore, they may be reused multiple times.

Use this in heavy to light shoe-traffic areas. This mineral-coated tape provides high friction for a slip-resistant surface and is highly-durable to withstand the daily rigors of equipment traffic. For use on steps, flat surfaces, entrances, stairways, ladders, ramps and lawn equipment.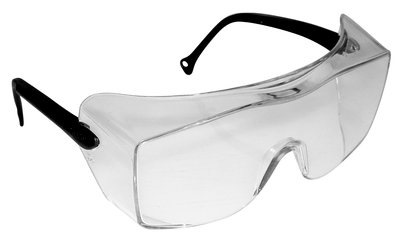 If you want a pair of sturdy and reliable protective eyewear that protects your eyes from high-impact situations, this is it. The 3M Overglass OX2000 also features wraparound side-shields and flexible, polycarbonate construction with over-the-glass coverage. In addition, it has a light-weight frame and has an anti-fog hard coat lens for enhanced clarity.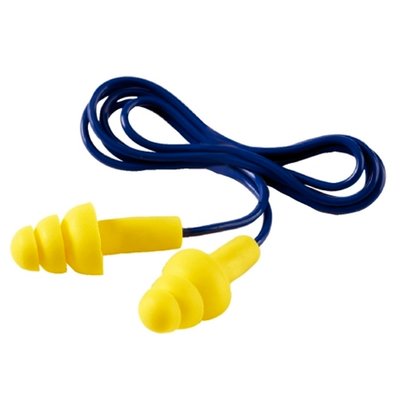 It doesn't matter what your ear size is. Pre-molded with a triple flange ear tip, this earplug fits perfectly. It has a noise reduction rating of 25 dB to help protect your ears from loud noises.
Furthermore, the earplug comes with a poly bag to keep your ear plugs from getting dirty. Even when it does get dirty, you can easily rewash and reuse it. Why not buy a pair for yourself?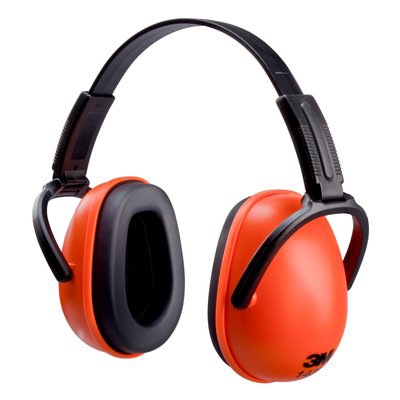 Are you looking for a comfortable yet economical way to block out that industrial sound? Here is one featuring a sound attenuation level of SNR 28dB, a low weight and low profile muff with a foldable headband. This piece of equipment is affordable for many and delivers a consistent level of safety performance. As a result, this pair of safety earmuffs is a hot favourite for many in the industry.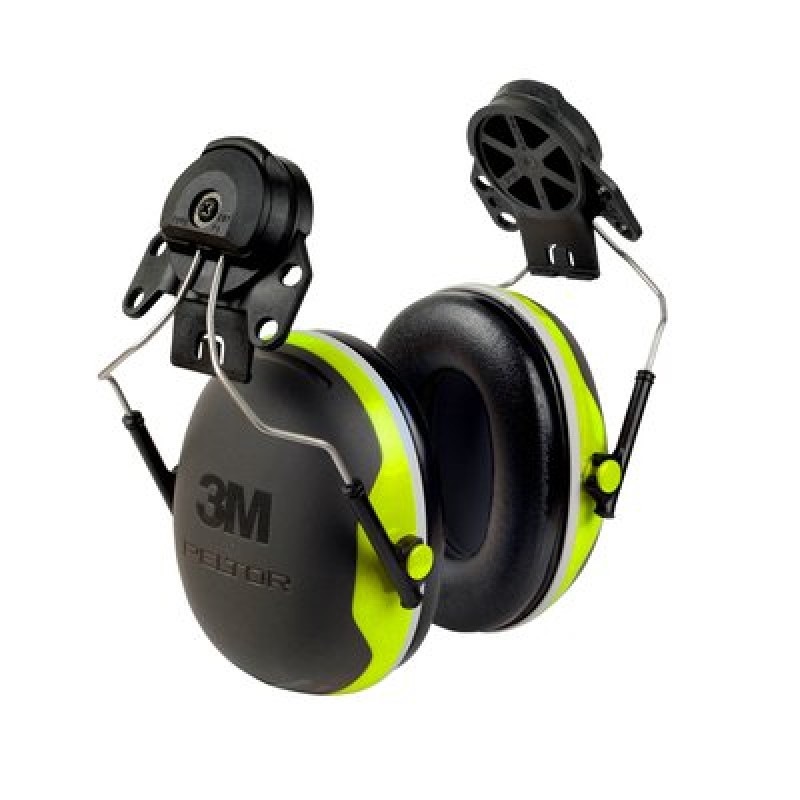 This earmuff features a spacer and formulated foam liners and ear cushions for improved attenuation. The X-Series earmuffs are 3M's latest breakthrough in hearing conservation. It protects the user against moderate-to-high level industrial noise and other loud sounds. Finally, it is compatible with other personal protective equipment such as safety helmets.
Clearly, 3M is a manufacturer of note no matter where you are in the world. You may not have heard of them, but you have certainly used their products.
Compare 3M Prices on Eezee
You can find and purchase the products mentioned in this blog post on Eezee's procurement platform. Readers can also check and compare the prices of 3M products here on eezee.
Eezee.sg, Singapore's first B2B platform, offers a secure marketplace for buyers and sellers of industrial hardware and supplies. With Eezee's help, you can compare the product offerings and listings using the fully integrated search engine. Please click here if you would like to know more about Eezee.sg.
Please contact us here if you would like to be a seller on Eezee.
This article is was written in order to highlight our merchant and is not sponsored. Please do not hesitate to contact us here if you would like your company and/or your products to be featured.